Royeca Press Release:
ROYECA DANCE AND ARTS CENTRE DAVAO OFFERS NEW WORKSHOPS 
FOR THE INSPIRATION SEEKERS
Royeca Dance and Arts Centre (RODAC) proudly offers two new courses, namely Urban Hip-Hop Dance and Latin Social Dance Night Workshop, for Inspiration Seekers as young as four years old, headed by new instructors who want to bring out a student's maximum potential.
URBAN HIP HOP DANCE WORKSHOP
"It's all about the students," said RODAC's new Dance Mentor Mr. Gats Lopez of FUSION Davao, whose philosophy is to organically teach dance which is rooted in what serves his students best.
One of his effective teaching methods requires not only mastery of the material but understanding the students and the way they are. In particular, he calls it an ORGANIC CHEMISTRY or "openness to new ideas and methods."
Furthermore, RODAC offers a one year workshop full and half scholarship for qualified and passionate dancers, who will get a chance to experience and enjoy the journey of a dancer.
Urban Hip Hop Workshop is open for kids as young as 4 four years old, who will train twice a week, every Thursday
5:00-6: 00 pm
and Saturday
3:00-4: 00 pm
, and thrice a week for teens and adults, every Tuesdays & Thursdays 
6:00-7: 00 pm
and Saturdays
4:00-5: 00 pm.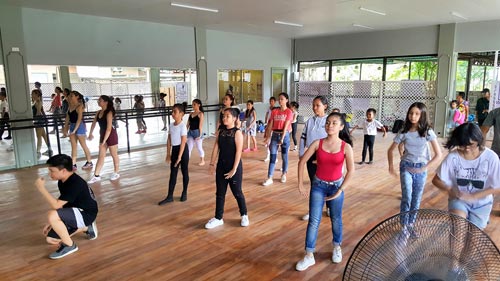 LATIN SOCIAL DANCE WORKSHOP
The workshop focuses on Bachata, Salsa, and Kizomba dances.  According to Ms. MG Royeca, a partner is not required because "we encourage the participants to step into our studio to enjoy the music, dance, and just be themselves."
"This is simply a gathering to spread good vibes while on the floor! It is a body and soul workout for all young adults.  Even if the class is for an hour or two, it can have positive effects on the mind," she added.
The workshop promotes the idea that if we workout, it's healthier if we tone from the inside first, then the body will respond wonderfully.
Last February 7, 2018, RODAC successfully opened their dance studio for a free Latin Social Dance Night Workshop.  The workshop was conducted by RODAC's Artistic Director Ms. MG Royeca together with RODAC's talented dance mentor, Ms. Hyacinth Jan Yanson of FUSION Davao.
It was then followed by free wine  tasting at Frog Kaffee hosted by Gina Esperanza Ellorango and Markus Ableitinger. The Wine was generously sponsored by Dave Camacho of Global Noble International Corporation, Cimem Consumer Distributors, and Fly Ace Corporation. The event was also covered by Korean artist, Mr.Cheongha Sam Yoon of LOOC Media. These latin dance and wine nights are planned to be held twice a month at FROG KAFFEE.
The dance class will be fueled and spiced up by Ms. Hyacinth Jan Yanson twice a week, every Friday and Saturday from
7:00pm to 8:00 pm.
WEEKEND FEATURE WRITING WORKSHOP at FROG KAFFEE
RODAC introduces a creative workshop to all young and thirsty writers to come out and grab their pens. Their Writing Specialist Mr. Mac Macapendeg, a graduate of De La Salle University-Manila, previously worked as a junior news producer for GMA News Online. He will regularly conduct the said workshop to help the students enhance their writing and research skills, as well as their observation skill to provide relevant stories to respective readers.
The workshop will also help activate one's curiosity and develops sensitivity and relatability. The course  is open from ages 14yrs old and above will be 2 hours for 10 sessions during Saturday and Sunday from
2:00 to 4:00 pm
, at FROG KAFFEE located in Prime Square Compound, Torres Street, Davao City.
RODAC DAVAO is a provider of dance-based lifestyle programs for the Inspiration Seeker. The school's mission is to inspire, empower, and connect people of all ages who have a passion for Dance and the Creative Arts.  RODAC creates life-changing experiences that result in personal growth, health & wellness.
RODAC also offers courses such as Classical Ballet, Creative Movement, Urban Hip Hop Dance Class, Fashion Styling Workshop, and Feature Writing Workshop.
For young adults, they offer Latin Night Social Dancing, Stiletto Strength Dance, Barre Workout Method, and Health & Wellness workshops to provide inspiration to adult customers in their quest for fun recreation, fitness, and romance or relationship activities.
ROYECA DANCE AND ARTS CENTRE is located at Valencia Corporate Centre Jacinto Ext. cor. Arellano St. Davao City (back of Central Bank Quirino). For more inquiries contact 227-4228 or  09275094939. You may also message on RODAC's email address,
rodacentredvo@gmail.com
. Follow their events and workshops on Facebook Royeca Dance and Arts Centre.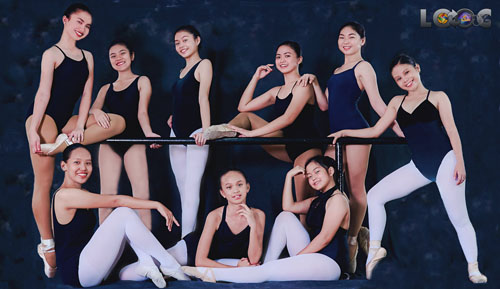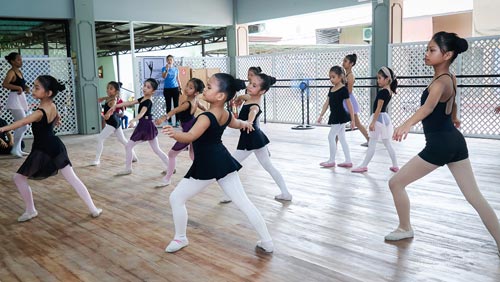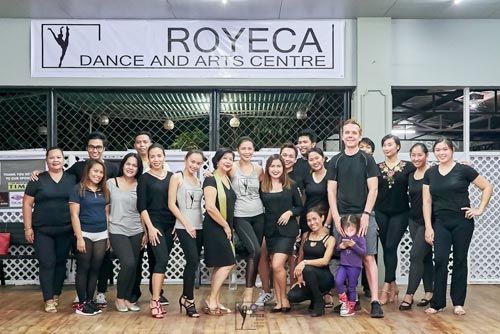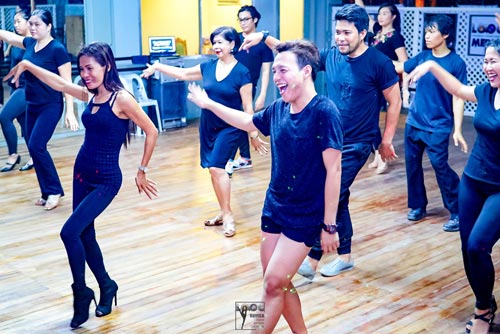 #SummerWorkshopInDavao
#DanceWorkshopInDavao