Hi Mommies, remember the Summer Workshop that I've posted about 2 months ago?…
Well, here's the update of their successful Summer Class Culmination Day.
---
 MG Creative Services in partnership with Royeca School of Ballet presentation of students from Ballet Classes, Fashion Show, Arts and Communication Empowerment class was held at SM City Davao Annex Building on May 21, 2015.
The event showcases the student's learning and application  from their recent finished summer workshop class. The Kids and Teens show-off their styles and talents as they walk on stage with confidence and self esteem.
Watching the show makes me feel excited as I got caught up with their walks. They delivered it with full of excitement and energy. Obviously the kids and teens are having a lot of fun.
They are so cute to watch, as they swag their hips, wave their hands and throw flying kisses to the audience.
The graduates of the Communication Empowerment class hosted the event and I was so impressed on how they speak confidently on stage.
Of course, who could resist to watch the Ballet Dancers. They all dances gracefully.
The music fitted well with their costume, steps and choreography.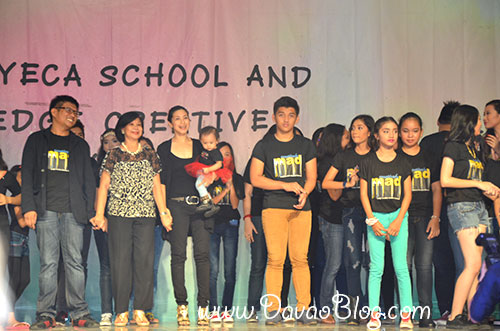 For more photos, and highlights please see the video below: