I was invited by a friend to have lunch at SM Lanang Premier Davao. We had no particular restaurant place yet at that time, so we just met on the ground floor and decided to walk around to find a suitable place to eat.
We end up going inside MESA restaurant.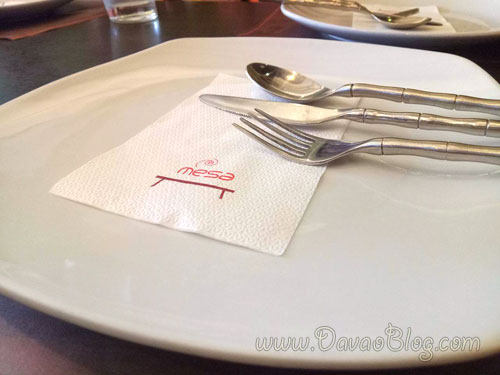 An approachable waiter came to welcome us and lead us to the table fitted for us. The waiter gave us the menu and patiently waited for our orders.
We ask for their best seller menu and mentioned to us that one of their best seller menu is the Inihaw Sampler and Crispy Pata. So we order it and added Sisig.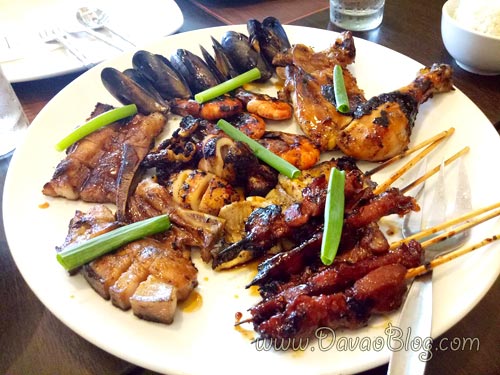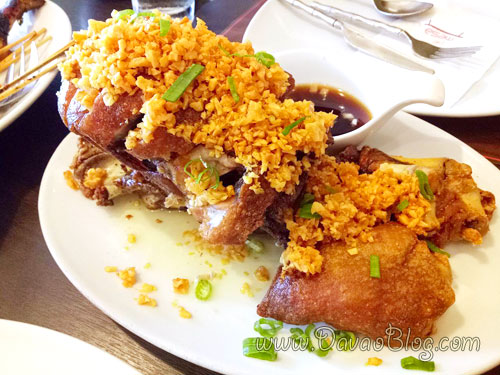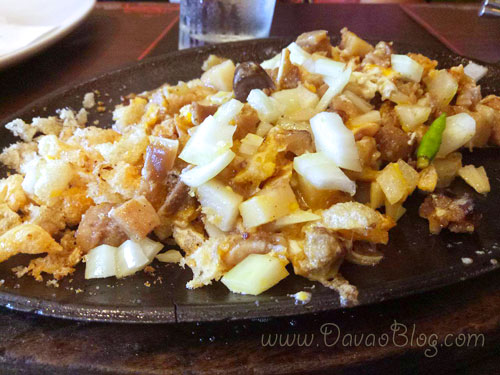 As I look at their menu in the dessert section, my attention was caught on their dessert names.  I used to see Leche Flan in most known restaurants, but when I look into their menu they called it "CRISPY" Leche Flan. I was intrigued and so I order together with Turon without ice cream, since my friend has a cough during that time…
I wonder what Turon with Ice cream taste 🙂 maybe next time.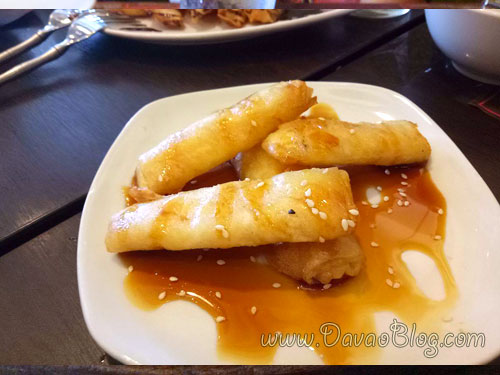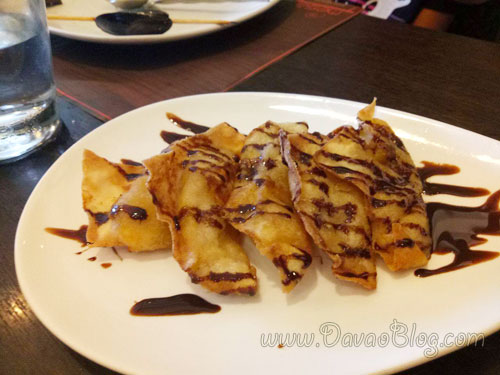 The Inihaw Platter that was served to us basically composes of tahong, pork barbecue, chicken barbecue, liempo, squid and shrimp. It tasted good, eventhough I did not find something new to common barbecue meal in other restaurant. But for the crispy pata, I love it!!!
I like the concept that the crispy pata was sprinkled with garlic and the meat is so tender and  yummy.
The Leche Flan is also the usual leche flan that we eat covered with lumpia wrapper that's why it is crispy. What I like about the crispy leche flan is that the sweetness is just enough to compliment my taste buds.
Nothing so much new about the taste of the Toron, but the presentation is something unique.
Overall, I would love to come back at Mesa restaurant and taste another delectable serving 🙂