Kwek-Kwek or also known as piniritong boiled egg (fried, boiled egg) is a famous street food in Davao City. You can usually buy this food at any night event market and sidewalk area of Davao like Roxas Night Market, Outside Gaisano Mall, Near Schools, Near the City Hall and other busy areas in Davao.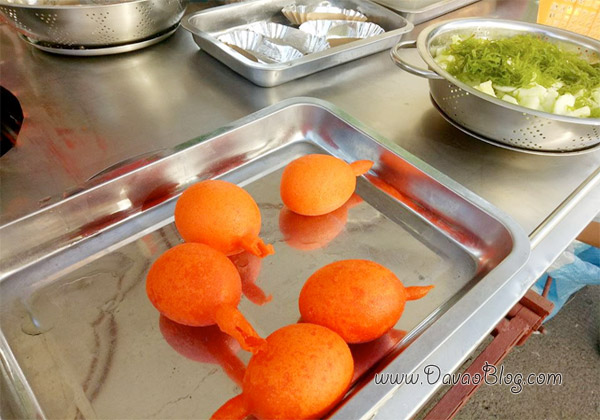 This recipe complements with guso (seaweed salad) and cucumber.
This famous street food, gives a good livelihood to our fellow dabawenyos who strive hard in order to earn a decent living.
This has been widely famous, even stall mall now are selling kwek-kwek
The following are the recipes of Kwek-Kwek:
12 pcs. hard boiled egg
3/4 flour with 1 tablespoon of cornstarch
1/2 cup of water
1 tsp. atsuete or food color
salt and pepper to taste
enough cooking oil for frying
For more details, you might wanted to see the video below:
I recorded this video from one of the sidewalk vendor at Bolton Extension, Davao City.
—
Tara Na, Mangaon ta!
Taga Dabaw ka kung kaila ka ani… (Your familiar in Davao if you know this food)
#kwek-kwek