DEVOTIONAL THOUGHT from PRAISE REVIVAL CENTER Davao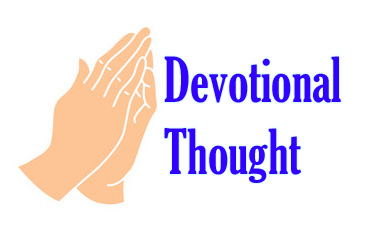 THERE ARE CONSEQUENCES TO EVERY DECISION
SCRIPTURE: Proverbs 3:35 The wise inherit honor, but fools he holds up to shame. (NIV)
THOUGHTS: In life, you will either get glory or shame. Your decisions today will earn one or the other. In fact, you may already have some glory or shame. Are you living  well by God's definition with a glorious reputation? Or are you ashamed of the mess you have made of your life? There are consequences to every decision. Some consequences are not immediately seen, but you cannot avoid them. If you choose wisdom as the basis for life's decisions, then the natural process of life and the supernatural blessing of God will bring you glory and honor. If you choose foolishness, you and God have guaranteed your pain and shame. Wise men make decisions by the Bible, the revealed will of God. Fools make decisions by their feelings, their thoughts, popular opinion, tradition, habits. The rule of this proverb is simple: If you live wisely, you will be honored; if you live foolishly, you will be punished in disgrace. Only stubborn rebels would think they can make their own choices in life and avoid painful consequences. The evidence is all around them that human foolishness leads to incredible situation, misery and pain. And furthermore, the Bible, from beginning to end, including detailed facts about a terrible worldwide flood, shows God's certain judgement for your selfish choices, Church, always choose to do the right things, not only what's right in your own eyes, but most importantly, what is right in the eyes of God.
GREAT ETERNAL REWARD WAITING FOR YOU
SCRIPTURE: Matthew 13:44 " The kingdom of heaven is like treasure hidden in a field. When a man found it, he did it again, and then in his joy went and sold all he had and bought that field (NIV)
THOUGHTS: Do you look at the kingdom of God as a treasure? Look at how you invest your time, how you spend your money. What are your hope and dreams? Do they revolve around knowing and serving and pleasing God? Or, are they same as those of your non-religious neighbors? if you truly look at the kingdom of God as a treasure, it will occupy your thoughts. It will be your passion, your focus. yes, you will be occupied in the tasks of daily life -working, caring for children, managing home – but the purpose of it all will be to serve Christ; the overriding goal will be to honor Him with every aspect of your life, with every word and deed. If that's true to you, then you will have the joy  that God intends for each of us while living here on earth. Because you will know that no matter how you are called to serve, or suffer, or sacrifice, it will be worth it and far more. Our labor in God is not in vain, and at the end, we will receive the precious reward that never fades, the eternal reward from God himself.